Meet Our Team
Although our campus is made from bricks and mortar like all other buildings, it is the employees who work with your loved ones that make all the difference. Please let us introduce you to some of the key staff of our campus who can help you with your comments, questions and concerns regarding senior housing and care needs. Visit our corporate site to learn more about Great Lakes Management.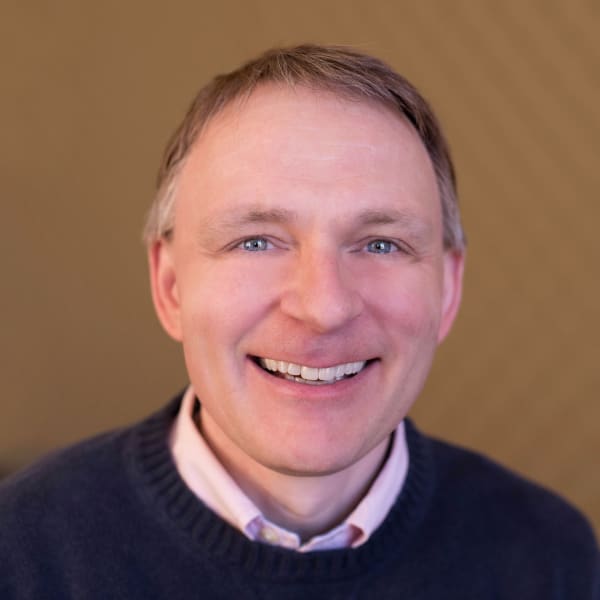 Scott Saffert, Director of Marketing
Scott has built his 30+ year career in long term care services working across the continuum of care in skilled nursing, adult day, independent living, assisted living and memory care service communities in a variety of director and social service roles. With a team of dedicated professionals, Scott serves in the Marketing department of The Glenn Hopkins, working with families and seniors seeking housing and service options.

Jen Zinnel, CTRS Director of Resident Services
Jen joined The Glenn Hopkins team bringing her 12 years of professional experience in geriatrics across the spectrum of care including independent living, assisted living, memory care and skilled nursing. Jen's background in therapeutic recreation and senior living enables her to focus on creating engaging and purposeful opportunities for residents of all ability levels. Jen's top priority is to ensure that all residents have an exceptional experience in their home at The Glenn.

Sr. Jennifer Rausch, Pastoral Care
Sr. Jennifer Rausch, PBVM, hails from Charles City, Iowa. She is a community member of the Sisters of the Presentation Of the Blessed Virgin Mary Convent in Dubuque, Iowa. Sr. Jennifer earned her bachelor's degree from Clarke University and her MA in Religious Studies/Sacred Scripture from St. Louis University in Missouri. Her diverse career includes Junior & Senior High Classroom Teacher, Director of Religious Education in several parishes, Priesthood Vocation Minister, Pastoral Associate and Leadership Team for the PBVM. Sr. Jennifer spent a year in Ballygriffin, County Cork, Ireland as part of the Hospitality Team from her community before joining The Glenn Hopkins team.
Janet Larson
Janet Larson is the newest member on our Pastoral Care team. She began serving The Glenn Hopkins in the fall of 2017. Janet comes to us after serving her church community in a variety of ways for the past 25 years including Eucharistic Minister and Communion visitor to the home bound. She received her Befriender Certification from St. Thomas University and has served in a leadership role for St Bonaventure's Befriender Program. Janet studied one unit of Clinical Pastoral Education through Fairview Southdale Hospital and completed her internship at Ebenezer Care Center in Minneapolis. She is married with two children and loves to travel to visit her six grandchildren.